Brass, blues and barbeque
An impressive lineup of local bands will take the stage at the St. Louis Home Fires BBQ Bash, serving up healthy sides of jazz and blues to complement the barbeque. The main stage will feature three bands on Saturday and another on Sunday.
Wing eating contest spices up Bash
Hwy. 61 Roadhouse once again will spice up the BBQ Bash with a chicken wing eating contest. Teams will square off at 5 p.m. on Saturday.
Bash teams to battle for Iron Chef title
Move over Food Network; the BBQ Bash has its own version of "Iron Chef America."
Just as world-class chefs engage in culinary battles on the TV game show, barbeque aficionados will vie for the title of "Iron Chef" at the St. Louis Home Fires BBQ Bash.
Defining winning barbeque
Barbeque is tough to define, but defining award-winning barbeque is even tougher.
As a would-be judge, I began by turning to the dictionary for the definition, which already revealed potential controversy by allowing two acceptable spellings – "barbeque" and "barbecue." Either way, Webster defines barbeque (the spelling adopted by the St. Louis BBQ Society) as "food, especially meat, poultry and fish, cooked on a grill." That's a decent definition, but it doesn't help a potential barbeque judge understand how to evaluate the food at this year's BBQ Bash.
via St. Louis Home Fires BBQ Bash on Sept. 29-30 | Newsmagazine Network.
Barbecue (also barbeque, BBQ, bar-B-Q and barbie) is a method and apparatus for char grilling food in the hot smoke of a wood fire, usually charcoal fuelled. In the USA to grill is to cook in this manner quickly, while barbecue is typically a much slower method utilizing less heat than grilling, attended to over an extended period of several hours.
The term as a noun can refer to the meat, the cooking apparatus itself (the "barbecue grill" or simply "barbecue") or to the party that includes such food or such preparation methods. The term as an adjective can refer to foods cooked by this method. The term is also used as a verb for the act of cooking food in this manner.
Barbecue is usually done in an outdoor environment by cooking and smoking the meat over wood or charcoal. Restaurant barbecue may be cooked in large brick or metal ovens specially designed for that purpose.
Barbecue has numerous regional variations in many parts of the world.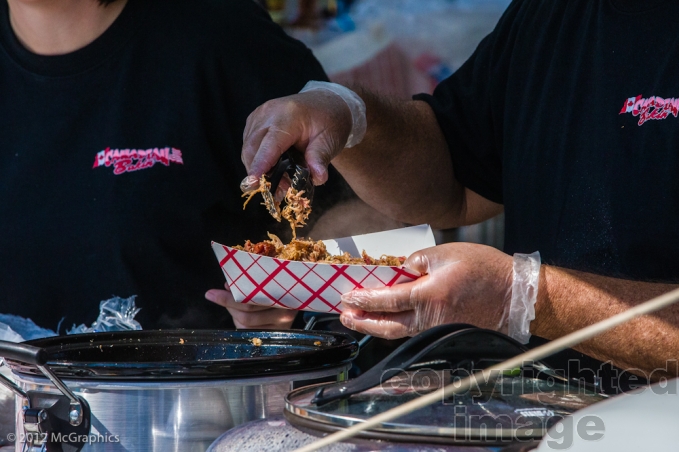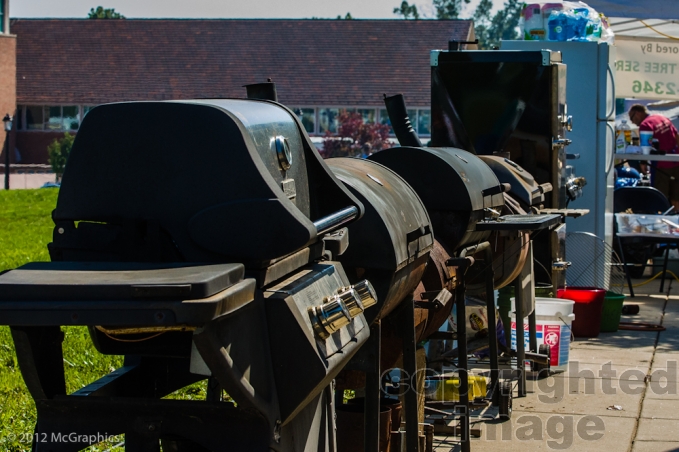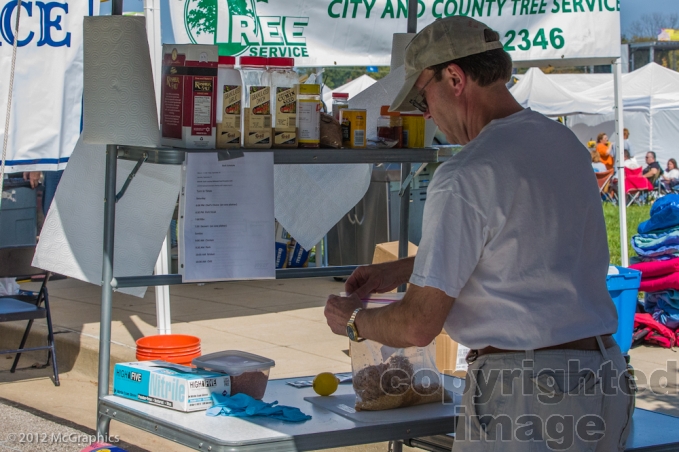 Related articles