The all new DJI Inspire 1 is the newest copter to the fleet. This copter will be between both the larger S1000, S900 and the smaller Phantom for size. All three are stable when flying outdoors because of GPS. How ever the Inspire 1 can fly inside a building without GPS. DJI's new Vision Positioning technology uses a specially designed camera as well as sonic waves to bring simplicity to flying indoors. This technology allows the Inspire to hold its position, stop when the controls are released, and respond to your commands even when GPS is unavailable.
The new DJI full-featured app will now work on tablet's. You will see what your copter sees while taking control of its camera and flight settings in 1080p HD. These features are:
Manual mode for camera settings
Live Map and Radar
Dynamic Home Point
Auto Takeoff and Landing
Flight Telemetry
Remote Control Customization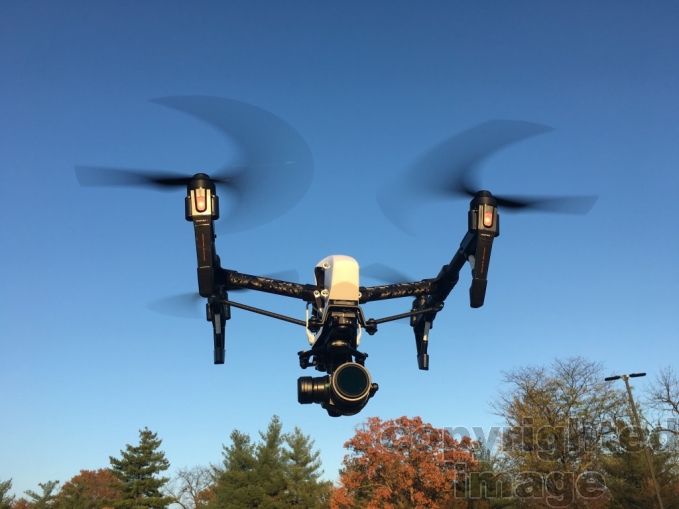 New Zenmuse X5 Gimbal and Camera Pro Version
4K Video
16MP Photos
12.8 stops of dynamic range
Large Four Thirds sensor – Greater pixel clarity
ISO 100-25600
Complete camera control from app
Interchangeable lens mount
3-axis gimbal
Lens for X5

| | | | | |
| --- | --- | --- | --- | --- |
| Lens | F/Stop | Lens | Equivalent | Angle of View |
| Panasonic LUMEX G Leica | f/1.7 – f/6 | 15mm | 30mm | 72 |
| Olympus M.ZUIKO ED | f/2 – f/22 | 12mm | 24mm | 84 |
| Olympus M.ZUIKO ED | f/1.8 – f/22 | 45mm | 90mm | 27 |
I can't believe how well the inspire 1 works. The app works well and I have all the information that I need to fly the Tripod in the Sky safely.
Here are some practice photos from my flights.
This is what McGraphics can do and more.

Graphics, Graphics and more Graphics – Video from Inspire 1 – 4k video camera 
Aerial Mapping